Special prize from an academic quarterly "State, Religion and Church in Russia and Worldwide"
Дата публикации: 09/01/2013
Research contest for young scientists has a new special prize! This time it is from an academic quarterly "State, Religion and Church in Russia and Worldwide".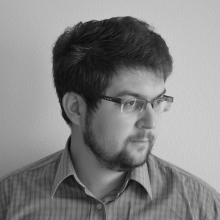 Editor-in-Chief of the quarterly Dmitry Uzlaner set a special prize for the best entry of the Contest "Faith and Religion in Contemporary Russia", which will be chosen by the Editorial Staff among the winning papers. The author of the best paper will get an opportunity to publish his paper in the quarterly.
"State, Religion and Church in Russia and Worldwide" / "Gosudarstvo, religiia, tserkov' v Rossii i za rubezhom" is an academic peer-reviewed quarterly devoted to the multidisciplinary study of religion. It is published under the aegis of the Russian Presidential Academy of National Economy and Public Administration, Moscow, Russia. It appears in the Russian language with English summaries.
The main objective of the editorial policy is to draw upon most recent trends in theories and methods in the disciplines dealing with religious phenomena. Its main scope is religions and modernity (late modernity), as well as retrospective studies of history of religions, using scholarly tools and sources available in cutting-edge, current research both in this country and worldwide. Studies of religion are also conducted with the approaches from religious studies proper, as well as other human sciences (history, philosophy, arts, psychology, cultural studies, etc.) and the social sciences (sociology, anthropology/ethnology, political sciences, etc.).
The Editorial Board and the International Councilinclude leading scholars in the field, also from various disciplines, both from Russia and other countries. This wide range of scholarly experiences involved with the journal will provide, as we believe, a truly global scope of discussion: although current Russian religiosity will certainly be central to our interests, the journal will be pleased to accept studies dealing with other regions and other historical periods.
If your research paper meets the highest academic standards, then it has a chance to be published in the quarterly. Do not miss your chance!:)