American researchers joined a panel of jurors of the research contest "Faith and Religion in Contemporary Russia"
Дата публикации: 08/06/2013
A panel of jurors of the research contest was supplemented by foreign participants. U.S. scientists John Burgess and Gregory Freeze accepted the offer to participate in the jury to find out what and how young Russian researchers write about faith and religion in modern Russia.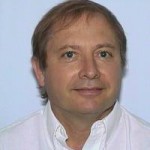 Gregory Freeze is a Professor of History at Brandeis University (city of Waltham, Massachusetts, USA) and a Center Associate at The Davis Center for Russian and Eurasian Studies, Harvard University. He is interested in modern Russian, Soviet and post-Soviet history, with a focus on the religious and social history, especially the history of religion, and religion in today's Russia, and the impact of globalization on Russia. Professor Freeze' current project is "Church and Society in Imperial Russia, 1750–1850″. Gregory Freeze says that the research contest is a very good beginning, and he was pleased to contribute to it.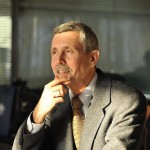 Professor John Burgess teaches systematic theology at Pittsburgh Seminary. Spiritual search led him to the Orthodox Church about 10 years ago. The need to study Orthodoxy has caused a desire to learn more about Russia. Apparently, since that time Orthodox church in post-communist Russia is among research interests of John Burgess. He has repeatedly visited Russia, and has lectured and conducted research on religiosity and religious revival in Russia.
What attracts the attention of an American when he starts to study Orthodoxy in Russia, and what words he prefers not to translate into English? You can learn it from the article prepared by the service "Sreda", after one of Burgess" lectures in February 2013 in Moscow.
Learn more about the Research contest "Faith and Religion in Contemporary Russia"
To follow contest news, sigh up for newsletters and\or ask your questions you can at science@sreda.org.