Special prize for most relevant paper
Дата публикации: 09/27/2013
Research contest for young scientists has good news! Internet portal "Religious Life" set a special prize for the most in-depth study of faith and religion in contemporary Russia. Chief editor of the portal Paul Kostylev and his colleagues will choose the best work on the basis of the relevance of the topic and the depth of its theoretical disclosure, historical / historiographical foundation and quality of the argumentation. The selected papers will be published on the portal.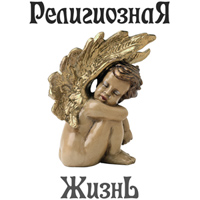 "Religious Life" is an online portal, which introduces a reader to the current religious studies. Do you want to learn about ongoing conferences? Keep abreast of the news of the religious world? Read the articles of foreign academics in Russian? All this and much more can be found on the website. Or maybe you have something to say? And you would like to discuss your research with colleagues? The portal provides an excellent opportunity to comment on the text, to get valuable suggestions and helpful comments, which are so necessary for young scientists who are just starting their career in science .
Portal "Religious Life " is a great chance to declair yourself. Perhaps your research, submitted for the contest, will be part of one of the best academic online communities devoted to the study of faith and religion. Do not miss your chance!
Details about the contest on the Contest page